Photo Credit: Nigel Wright
Responsible Mining Initiatives
Fairmined
www.fairmined.org
World Fairtrade Organization
Fairtrade International
Fairtrade USA
Ethical Metalsmiths
The Alliance for Responsible Mining
No Dirty Gold
Raise Hope for Congo/An Enough Project Campaign
Fair Jewellery Action
World Gold Council – Responsible Mining
www.gold.org/gold-mining/responsible-mining
Responsible Jewellery Council
Artisanal Gold Council
Artminers Institute for Sustainable Mining
MPI-Mineral Policy Institute
Mining Watch Canada
OXFAM America
Responsible Gemstones
Green Gem Foundation
Fair Trade Gems
(Operated by Columbia Gem House)
Zultanite
RubyFair
Too Precious to Wear
(Coral Preservation Campaign)
Bario Neal
Green America
Leber Jeweler Inc.
Brilliant Earth
SCS Global Services
Green America
Celtic Jewelry
Tiffany
Responsible Jewellery Council
International Colored Gemstone Association (ICA)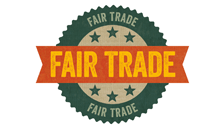 Fair Trade Articles
Raising Awareness of Fairmined Gold
Fair Trade Gold Q & A
From Blood Diamonds and Dirty Gold to Fairtrade, by Marc Choyt
Rapaport - Fair Trade
Recycled Precious Metal
Hoover & Strong offers recycled metals that have been independently certified by SCS Global Services. The certification guarantees that all of our recycled metals come from recycled sources.
Hoover & Strong
Harmony Metals
Recycled Metals - Q and A
Recycled Gold Articles:
Recycling Dental Precious Metals Waste
How is Gold Recycled?
Can Recycling Gold Help the Metal Regain its Luster?
Gold Facts
Green Jewelers
Jeweler Spotlight - Join Christine Dhein on an Eco-Jewelry Journey Around the World!
Bario Neal
Abbott Taylor Jewelers
Daniel Gibbings
The 14 Karats
Mcfarland Designs
Baxter Moerman
Danforth Diamond
Village Goldsmith
Faye Kim Designs
Christopher Duquet
Daniel R. Spirer
Michele Mercaldo
Jesse Danger
Ahee
David Virtue
New York Wedding Ring
Jane Hollinger Jewelry
Rosanne Pugliese
Geoffrey D Giles
Jacob Albee/Goldsmith
Jamie Joseph
Poppyor
Diamond Nexus
Joseph Schuback Jewelers
Glasswing Jewellery
Responsible Diamonds
Conflict-free is good but Canadian and Recycled Diamonds are better! When possible, buy Canadian or Harmony Recycled Diamonds!
Hoover & Strong
Diamond Facts.Org
Kimberley Process
Diamond Development Initiative
BHP Billiton Canada Mark
De Beers Forevermark
Brilliant Earth
Forevermark
Artisan Wedding Rings
Fashionista
Environmental Websites
Earth 911
The ULS Report
RRS
Ecology Action
EPA
Wastewatch
WWF
Sierra Club
American Forest & Paper Assoc.
International Institut for Sustainable Development (IISD)
NAPCOR
Ecoworld
Save A Cup
Earth Day Network
America Recycles Day
Recycle Now
EPA - Recycling Tips
Friends of the Earth
Waste and Resources Action Program (WRAP)
Green Action
Institute of Scrap Recycling Industries, Inc. (ISRI)
Global Witness
News Articles
When a River Runs Orange, by Gwen Lachelt
www.nytimes.com